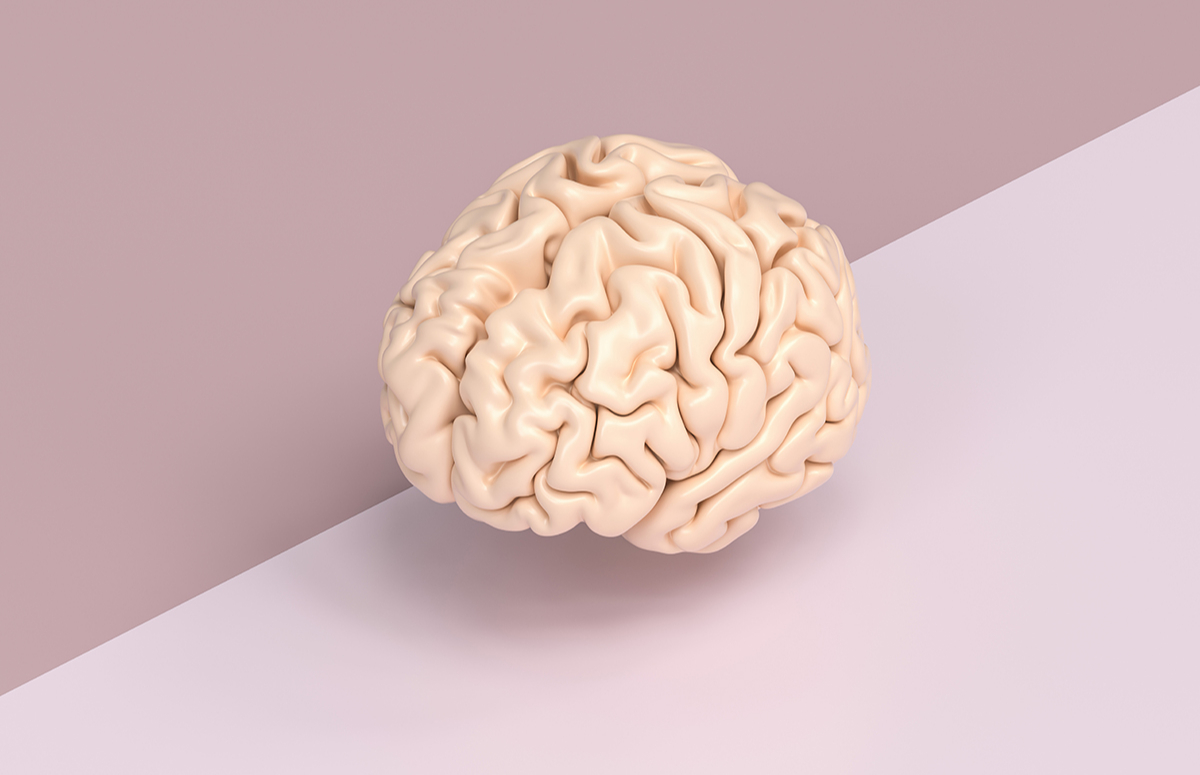 How meditation practices affect the brain, as well as fast food, cookies and croissants, RBC Style found out in a conversation with Alexey Danilov, MD.
Since the early 2010s, neurobiology has become one of the most popular areas of scientific non-fiction. Biohackers were mainly interested in studying the influence of life factors on age and brain functioning ten years ago. Today, more and more people are thinking about this, who would like to work more efficiently, feel better and enjoy life. Which of this is included in our control area – we figure it out together with an expert.
What happens to the brain as the body ages?
The brain, like the entire body, prepares itself for aging. The process of pruning (reduction in the number of nerve cells) begins from the moment of our birth and lasts throughout our life – new nerve cells always die off, only functioning ones remain. Accordingly, if a person trains certain functions – memory, concentration, attention switching, speech, motor activity – nerve cells are active in these areas of the brain, and new connections between neurons are formed.
If a person does not use any of the brain functions, then the cells responsible for this activity die faster. Also, due to ageing of the whole organism, oxidative stress, exposure to several unfavourable environmental factors, pathological changes can occur in the brain – heavy metals and pathological proteins are deposited, which contributes to the development of neurodegenerative diseases. If there is a genetic predisposition, someone develops Alzheimer's disease; someone develops Parkinson's disease.
How does the physical or intellectual type of human activity affect the state of the brain?

It used to be believed that a person who wants to achieve the highest results in intellectual work needs to do only this type of activity. However, only those who combine mental stress with physical activity can achieve the best results. This, in general, has been proven for a long time. Both Oxford and Cambridge universities host rowing and swimming competitions. In all respectable universities, sports are in the first place, in the second – fundamental sciences. Today it is scientifically proven that it is the combination of physical and intellectual activity that increases mental performance, improves the connecting functions of the brain. The remarkable Soviet chess player Anatoly Karpov said that tennis is chess on the grass. He played tennis for two hours a day and chess for several hours. This is a golden duo.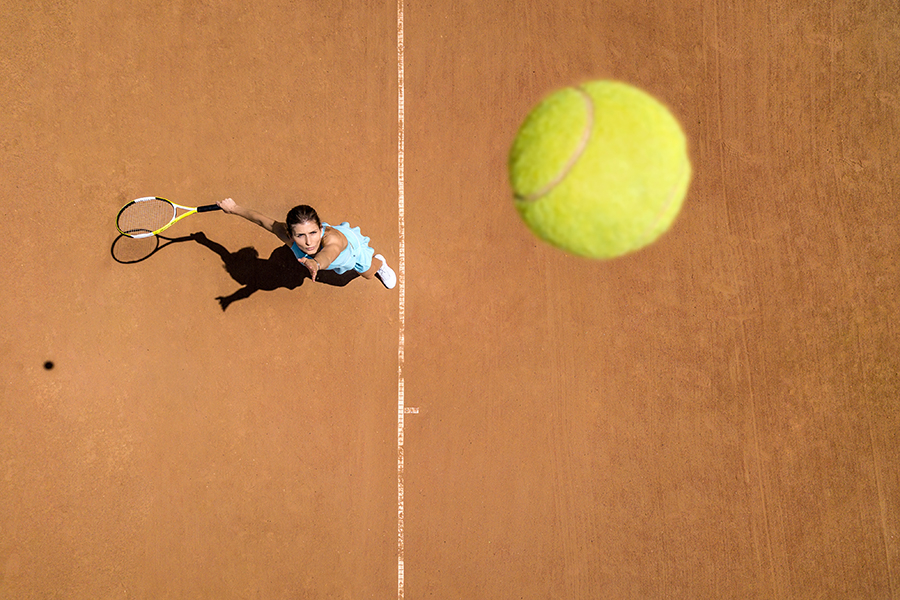 Nutrition is also essential for useful brain function. There are phrases such as "food for the mind", "smart food". It has a foundation. Moreover, what is good for the brain is good for the heart, skin, and the whole organism. If we keep our brain functions in order, we will improve the functioning of the entire body, as the brain regulates the activity of other organs and systems.
What foods are suitable for the brain?
Blueberries, spinach, nuts, sustainably grown vegetables and fruits, fish. For example, Norwegian salmon, wild fish. Now, like thousands of years ago, you need to "hunt" for good food, get it. Cheap foods are toxic, filled with pesticides and nitrates. Even if the level does not exceed the acceptable standards, this does not mean that these products are safe.
When we take accelerated greenhouse tomatoes, cucumbers and eggplants, we are balancing benefit and benefit. The toxic substances they contain do not cause acute poisoning, but in the end, the systematic use of such food after several years disrupts the brain. As a rule of thumb, eat local, organic and seasonal. It will be good for the mind as well as the heart, intestines and skin.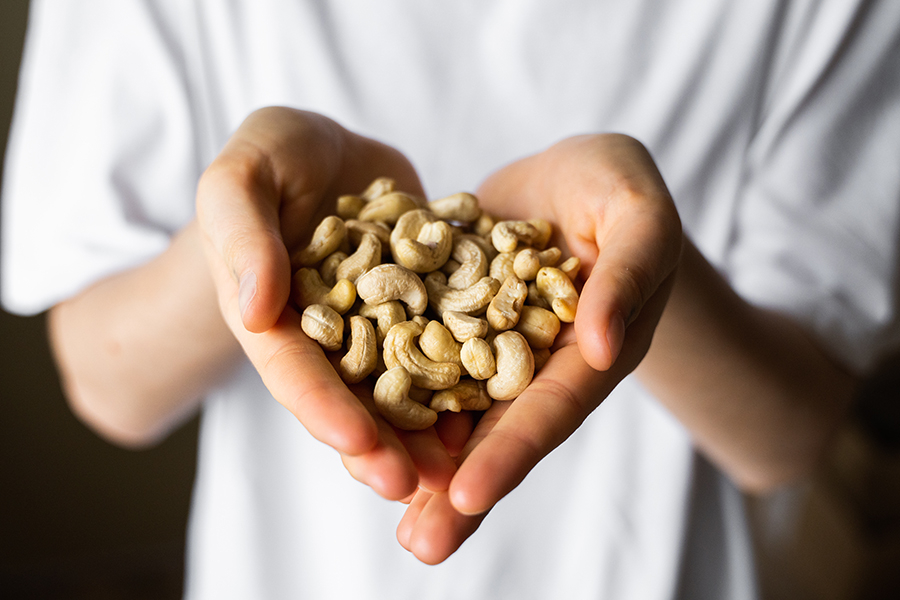 The peculiarity of these products is that they are cooked with trans fats. And the brain is 40% fat. The myelin sheath, which covers neurons, is surrounded by phospholipids (complex compounds of alcohols and fatty acids). This fatty membrane is responsible for the speed of the impulses. And when we replace good natural fats with trans fats, a malfunction occurs, the conducting nervous system "sparks". Because of this, we neurologists don't like trans fats. But they are also not very good for the heart and disrupt the work of the gastrointestinal tract, metabolic processes.
Nothing happens after eating junk food once. But when it turns into a whole food system, after a while small changes occur – increased fatigue appears, the concentration of attention is lost. And then, with the addition of other stress factors, this can cause a more severe failure, including in the activity of the cardiovascular and endocrine systems.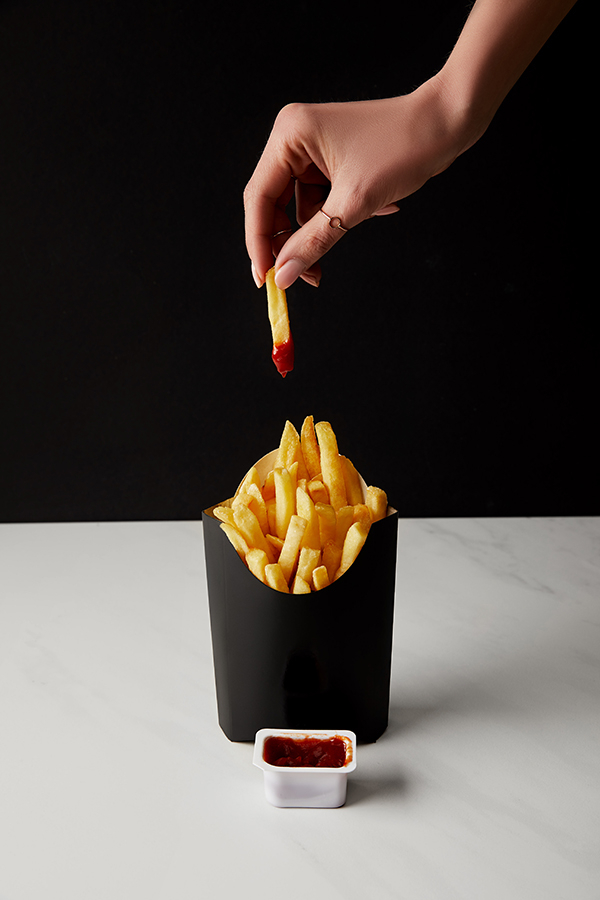 But what about sweets such as store cookies, croissants that have a long shelf life?
The less perishable the product, the more additives it contains, which increase the load on the detoxification organs, aggravate the functioning of the immune system and sooner or later cause it to malfunction. The more refined the product, the cheaper it is, the more dangerous it is. And there is a paradox here. In the past, refined sugar and flour were considered more valuable foods. Today, for some reason, white bread is cheaper than whole grain bread made from wholemeal flour. These are some commercial games. But in fact, less refined foods have more nutritional value. Some cereals can be cooked in half a minute, but it is better to take common buckwheat and cook it for 20-30 minutes: its nutritional value will be higher than that of innovative instant products.
Is refined sugar bad for the brain?
Our brain needs glucose. But it is found not only in sugar, but it is also found in bread and pasta. There is no need to switch to sugar substitutes; they have an even more damaging effect. In general, you need to be careful with sugar. It is a trigger element for several diseases at once – stroke, cardiovascular disorders, diabetes mellitus, obesity. If a person has high physical activity two to three hours a day, he has the right to sweet tea. If you don't get enough physical activity, you need to moderate your appetites for sugar.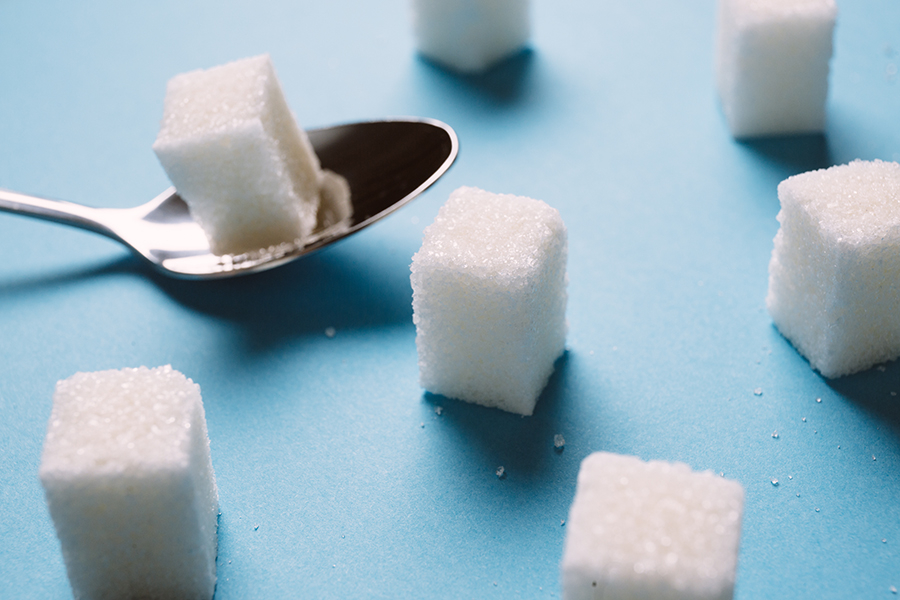 What medications and techniques are currently available that can promote clarity of thought in old age?
In the field of psychopharmacology, even in Soviet times, some drugs improve brain function. The soldiers were given Sydnokarb. Now there is Phenibut and others. Bayer has preparations with guarana. In principle, for useful brain function, we need the right food, omega-3, B vitamins, vitamin C, zinc and selenium: they are involved in all biochemical processes of the body, are adaptogens, improve brain function in stressful situations, including increase performance concentration and memory.
And what about coffee and tea?
Brain stimulants like coffee or tea are good in moderation. One or two cups of coffee a day, if there is no intolerance, will give you strength and improve your mood. But if you drink seven or ten cups, the effect will not be as much better. Travellers always stopped at Gogol and other classic writers to feed the horses or give them a rest. The brain needs breaks too. The best thing for the brain – mostly after we have worked intensively mentally – is to change the type of activity, take a break, take a walk. Eight hours of work, with four 15-minute intervals, will be more productive than ten hours of continuous work sitting at a desk. Short breaks every 25-45 minutes become a brain stimulant. There are time management systems.
In terms of technology, there are brain trainers to improve mental performance. For example, "Wikium" is a simulator that allows you to individually measure various types of brain activity – concentration, reaction speed, memory – and train exactly those functions that you want to improve.
There are also old ways – memorizing poems, singing and playing musical instruments. Music-making, choral singing are great ways to improve interhemispheric interaction, relieve stress and develop the brain.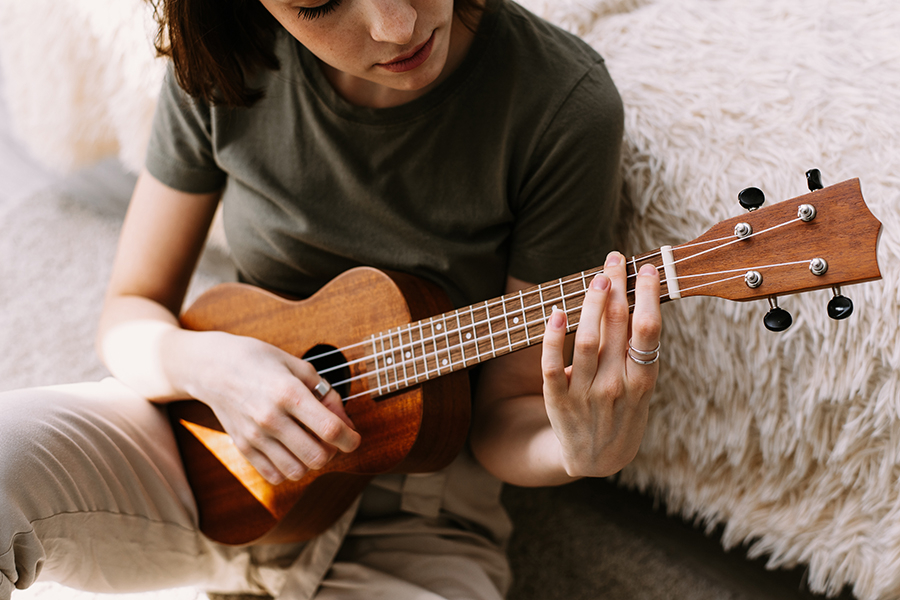 There are also remarkable technologies of adaptive biofeedback, which were previously called biofeedback. This is similar to meditation and allows you to enter the alpha and theta rhythms of the brain, into a state of trance. Only during meditation, we cannot understand how deeply we have entered this state, but here, with the help of technology, we observe the result in the form of a diagram or animation.
For example, we see flowers, and if we enter the alpha rhythm, the flower blooms, and if we fail, the flower shrivels. Thanks to feedback, you can train your brain and enter the functional state we need. This allows for better stress management. At the Institute for Interdisciplinary Medicine, we train office workers to increase productivity and build stress resilience using bio-management technologies.
What is the practical application of these technologies?
We offer this kind of brain fitness for business companies, when employees need to be prepared for a stressful situation, difficult negotiations, brainstorms to increase their productivity. First, they learn with the help of feedback on the monitor. Then they can reach the required state without additional tools, just by the power of thought, like Fandorin with Boris Akunin, who was entering a country of increased productivity. This is achievable today. At the same time, it reduces the incidence of sickness among employees and strengthens their immune system.
So the benefits of meditation have been scientifically proven?
Yes, there has been researching on how meditation affects the brain. The Dalai Lama brought his monks to a research university in the United States. It turned out that during meditation, certain parts of the brain are activated – in particular, the frontal lobe, which is responsible for the state of awareness. Indeed, these monks exhibited a specific neurophysiological pattern of brain activity. But interestingly, when the same studies were carried out on ordinary students, not Buddhist monks, it turned out that they, too, after a few weeks of training, showed a tendency to such changes. That is, regular meditation can improve brain function. There are several international scientific publications on this topic; today, this area is very popular.
The only limitation is the willingness of the person himself. Some people love simple things like yoga and meditation. After all, this is the best, free and not troublesome way. It only requires self-discipline. For the lazier, there are adaptive biocontrol technologies, where we achieve the same effect, but with a lesser degree of self-discipline.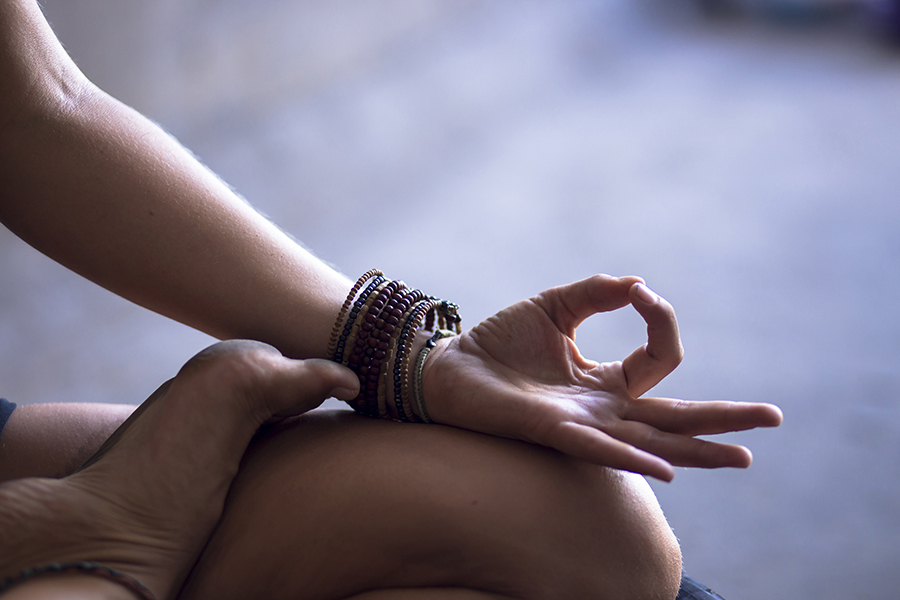 And which of the Russian scientists is studying the influence of yoga and meditation on the brain?
Academician Shtark Mark Borisovich has been studying adaptive control technologies in Novosibirsk for a very long time. Now he has developed a biofeedback system based on functional MRI that helps doctors see the connection between the frontal lobe and the amygdala, the part of the brain responsible for anxiety, on live television. When we see this connection, we can calm down, relieve anxiety by trying different ways to relax. This is a unique development of an international format. With Mark Borisovich, we are planning a series of experiments related to meditation practices.
Doctor Sergei Agapkin is also involved in this topic. He founded the renowned Institute of Traditional Health Systems, which trains specialists in yoga therapy for rehabilitation. This area, I think, will gain in popularity.
Your area of ​​interest is also neuroaesthetics (the science of how works of art and beauty affect the brain). Tell us about research in this area.
Dostoevsky said that beauty would save the world. Today it is scientifically proven. When we are in a beautiful environment, we feel better. Our brain rejoices when we see and hear something beautiful. Curiously, we can discover something beautiful, for example, in areas such as mathematics. Some formulas can be overwhelming. They experimented: mathematicians were shown two recipes, and they preferred one of them because when reading it, the brain synthesized endorphins. Some factors affect us regardless of the level of training: sound vibrations, nature. But more complex things, such as mathematics, classical music or works of art, affect prepared people. Therefore, it makes sense from childhood to become familiar with culture and art. Some are addicted to alcohol, smoking, drugs, while others are looking for more long-term and exciting ways to get pleasure, such as art. And they find themselves in an undeniable gain.
The ideas of neuroaesthetics are being embodied in architecture today. Abroad, it is called salutogenic design or healthy design. Now our Institute of Interdisciplinary Medicine and Moscow State University of Civil Engineering are developing new construction standards. Until now, SNiPs (building codes and rules. – "RBK Style" ) have been aimed at ensuring that the person in the building does not die or get sick. The new architecture does not just care about safety but sets the task of improving human functioning in the created environment.
To solve it, environment-improving technologies are being developed, for example, biodynamic lighting, which completely copies the rhythm of the solar spectrum during the day. We get a cold blue spectrum in the morning; it stimulates mental activity. In the evening, we get warm yellow, which allows the brain to relax. It is a natural way to improve the health of the neuroimmune system and increase productivity.
A Russian company has developed lighting systems for offices and public spaces that combine biodynamic lighting with ultraviolet radiation to decontaminate a room. Salutogenic design is a transdisciplinary field aimed at changing space so that people do not go to health clinics and gyms, but can strengthen their bodies every day in the workplace and at home.
All people face the problem of headaches. What can you recommend?
First of all, you need to understand that a headache is not an annoying misunderstanding that prevents you from doing work, but a friendly signal. He tells us that we should listen to our body and understand what is wrong with it. The causes of headache can be a different – unhealthy diet, food intolerance, stress, jet lag. Also, the cause of the headache can be a psychological conflict. When a person understands what this impulse means and not only dulls the pain but eliminates its cause, he solves the problem. Unfortunately, many people suppress their headaches with drugs. For the time being, the head does not hurt, but then other diseases pop up. Therefore, we need to listen carefully to the signals of our body and give it what it asks for.